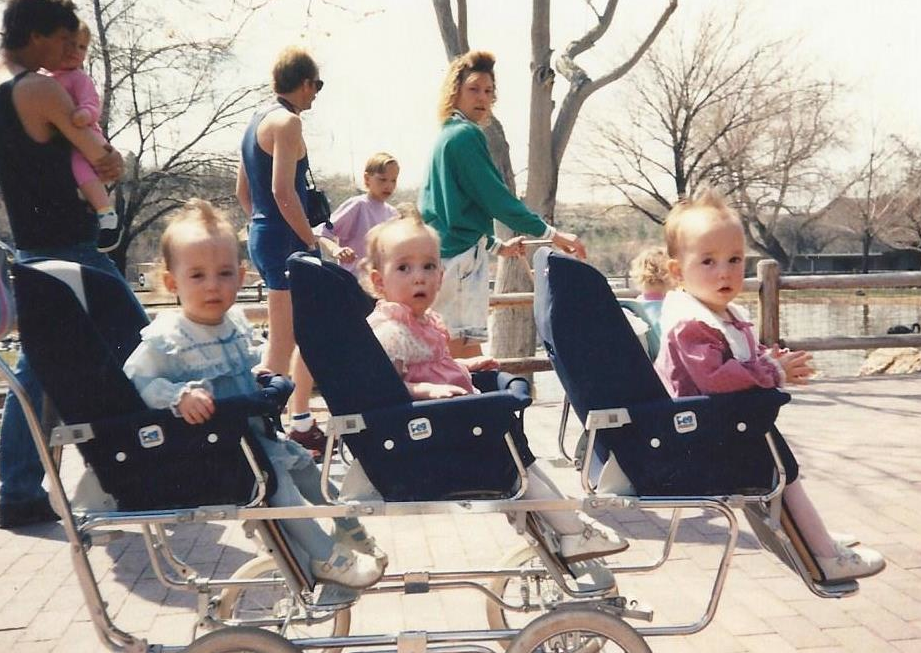 Kylie, Lisa and Megan circa 1988
Check out that major rubber necking lady in the teal sweater. Story of our lives! I know if I saw three little babies in a triple stroller I'd be rubber neckin' it too! Triplets at the zoo can almost be their own spectacle.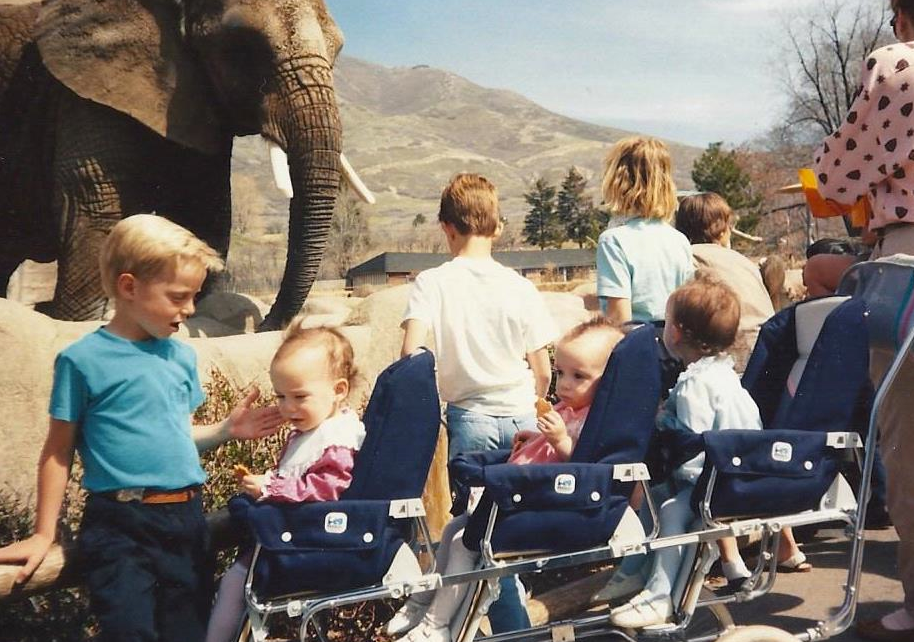 Welp, my friends - summer is officially here and it's time to take the kiddos to the zoo! To all you zoo mamas, you know what I'm talkin' about - kids love that stuff and it's a great way to get out of the house and see something a little more interesting than your living room or spit-up on your PJs, am I right? Have a great weekend and have some major fun!